Welcome to a new year in Chestnut! We hope you enjoy looking at our class page and all of the fun things we do!
Year 2
Mr Hodgson - Class Teacher
Mr Tatham - Intervention Teacher
Miss Taplin - Teaching Assistant
Welcome to Chestnut class!
We hope everyone has had a wonderful summer holiday!
In Chestnut Class we have Mr Hodgson, Mr Tatham and Miss Taplin! We hope you enjoy looking at our class page and seeing all of the fun things we do in school!
Some general reminders:
Homework - will be given every Friday, alternating weekly between Literacy and Numeracy. Please can homework be returned on a Monday.
Reading Books - Each child will be heard in school at least twice per week. Reading books will be sent home every night. Please try and hear your child read as often as possible and sign the reading record.
PE - is on a Wednesday afternoon. A PE kit will be supplied by school but please ensure your child brings trainers/plimsolls to school for PE.
Spellings - spellings will be sent home on a Friday to be learnt in preparation for a test the following Wednesday.
Here are some useful links to websites for your children:
www.topmarks.co.uk - Various interactive maths and literacy games in the Key Stage One Section.
http://resources.woodlands-junior.kent.sch.uk/ - Different games and resources for all ages
https://www.activelearnprimary.co.uk/login?v=pupil&c=0 - Bugclub - your child's log in details can be found at the front of their reading record.
www.mathletics.co.uk - Children can log in to play a huge range of maths games. Your child's log in details can be found at the front of their reading record.
Accelerated Reader - Can you get into the 85% club?
This year in Year Two we have started the program Accelerated Reader. Every time your child reads a book, at home or in school, they will take a quiz. The aim is for everyone to get 85%, or over, of their questions correct. If you have any queries or questions about this, please feel free to come and ask at any time.
Roald Dahl
In Year Two our class author is Roald Dahl. Over the course of the year we will study lots of different stories he has written. The first book we will look at is The BFG.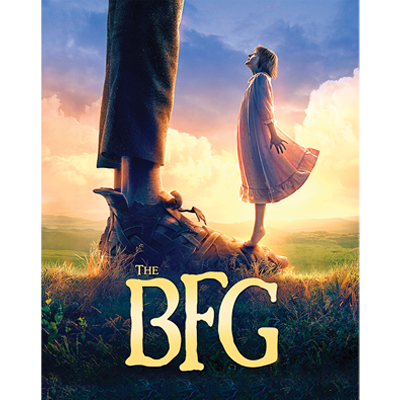 Bridges
We begin the year with a creative fortnight in school. Our focus in Year Two is Bridges and we will be sharing our work with you all on here...
Chocoholics!
Year Two had an amazing visit to Davenports Chocolate factory on Wednesday 23rd May. After reading Charlie and the Chocolate Factory we wanted to see exactly how chocolate is made. At the factory we all tasted different chocolates, we learn't how different chocolates are made and we observed how the chocolatier makes all kinds of wonderful chocolate treats!
Carnival of the animals!
Our topic this half term has been Carnival of the animals. As part of the topic we have looked at a wide variety of different subjects including:
Life cycles - butterflies and frogs

Habitats - of different animals and creating our very own animal and habitat

Zoos - reasons for and against

How to look after pets

Healthy living
We have also spent time improving our sketching; drawing elephants and flamingos!
We hope you enjoy looking at some of our fantastic work!
Reading Champion!
It was very close at the top of our reading league table for Spring term! We have been really pleased with the effort shown by everyone to read more often at home. Our overall champion was Owen, who has consistently read at least five times a week at home since September. Fantastic Owen!
Who will be our Summer reading champion? Why not try reading out in the summer sunshine?
Safer Internet Day 2018
The 6th of February was Safer Internet Day! We spoke about ways people can Year 2 created pictures using teamwork and friendship skills needed to be a good online friend. They then left "comments" on each others work using post-it notes. We practiced leaving positive comments and using technology responsibly!
Happy New Year!
Welcome back to school, we hope you had a wonderful Christmas and wish you a very happy 2018!
Our topic this half term is Famous for more than Five Minutes! We will be looking closely at famous British Monarchs and the great Florence Nightingale!
Years 1 and 2 performed a spectacular nativity this year. The theme was Strictly Come Dancing and the show was titled 'Lights, Camel, Action!' The traditional nativity was told through a series of songs and dances. Each and every child was superb and thoroughly enjoyed the show. We hope you all did too!
Christmas at Bowes Museum!
What a fantastic day all of Year One and Year Two had at Bowes Museum in Barnard Castle. We took part in a range of Christmas activities, met Santa and did a trail around the museum.
PE in Year Two
We have had so much fun in PE this year! We did Karate in the first half term and this half term we have been working on balancing, climbing, moving and jumping on the big apparatus!
The North East
Our topic this half term has been 'We are Britain' and we have focused on the North East. This has involved looking closely at a range of North East Landmarks. We have found out so many facts about a range of landmarks including:
The Angel of the North
The Sage
The seven major bridges over the River Tyne
St James Park
Grey's Momument
Fenwick Window
The Sage
The Baltic
The highlight of this topic was our visit to Gateshead and Newcastle to see a whole range of landmarks at first hand.
Indoor Athletics
Ten children from Year Two took part in an indoor athletics festival ran by the Gateshead School Sports Partnership at Gateshead Leisure Centre! There were 10 different activities to do and everyone had so much fun!
Healthy Humans!
In Science this half term we have been looking at healthy humans! We have be learning about the human body and the important job the heart does. We have labelled a human skeleton and looked at the role of muscles.
We have discussed what makes a healthy packed lunch. Is your dinner healthy?