Basket Ball Tournament (Year 5 and 6) February 2018
Year 3 Orienteering May 2017
Year 3 visited Lord Lawson School to compete against other schools in an orienteering competition. We had to work in two teams to complete mini challenges and find all the markers on an orienteering challenge...and both of our teams won a medal!
Miss Cheetham's team won silver and Mrs Huggins' team won bronze! We were awesome!
Newcastle Eagles Basketball Training (Year 3)
April 2017
Quicksticks Hockey (Year 3 & 4) March 2017
Netball Competition (Year 5 & 6) Feb 2017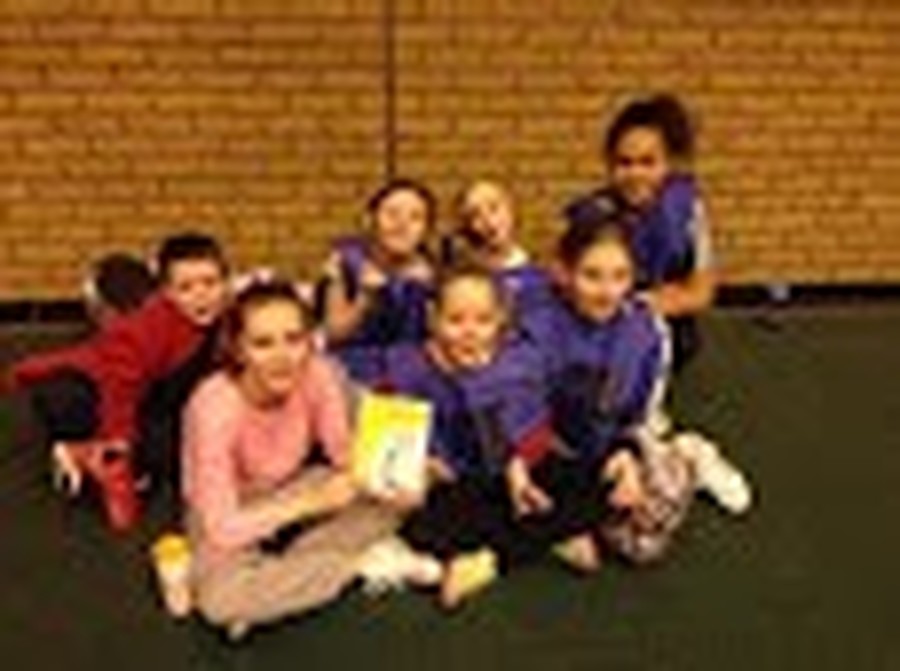 28.09.16
Cross Country
What a way to kick start our sporting calendar this year! 12 children from Key Stage 2 represented Brandling at the annual cross country event at Watergate Forest Park. Year 5/6 ran 1700m and 1400m for Year 3/4. We are proud of all children who took part as they showed great sportsmanship-cheering each other on. Well done to Keiran Ramshaw-Scott who brought home silver in the Year3/4 race, competing against over 100 other children. Our Year 3/4 team came 17th place out of 40 schools and the year 5/6 team 35th place out of 44 schools.
10.07.16
We had a fantastic sports day this year at Gateshead Stadium. Our winning house was Alnwick! Take a look at some of our photos below.
15.03.16
Dance Festival
Children from across the school took part in The Dance Festival at The Sage. They performed to The Bare Necessities from The Jungle Book. They had a brilliant time performing on stage and we are very proud of them. Have a look at the photos below of the dance group during their dress rehearsal.
02.02.16
Football- Winter Schools Cup
A huge well done to our football team who came 2nd competing against four other Gateshead schools. Thanks to Mr Hardwick for the fantastic coaching each week.
03.2.16
Netball Competition
A new netball club started in Spring Term and the children have loved learning how to play this exciting sport. Seven children (Y5/6) were selected to take part in a Hi5 Netball competition at Gateshead Leisure Centre. It was a fantastic success as we came 3rd out of 10 schools! This achievement came from only 4 weeks practice at netball club!
Well Done Everyone!
04.11.16
Rowing Regatta
Sixteen children from Year 5 and 6 took part in a Rowing Regatta against other local schools. Well done to the boys team who came third place and a special congratulations to Logan who came overall 2nd place in the individual scores. Lee Rankin from Thomas Hepburn presented Logan with his silver medal this week in assembly.
30.09.15
Primary Cross Country
Twelve children from Key Stage 2 took part in the Cross Country Run competing against other Gateshead Schools.
Sainsbury's School Games Competition 2014/15
Children at Brandling have taken part in many Sainsbury's School Games Competitions this year so far.
Primary Cross Country

@ Watergate Forest Park (Year 3/4)

Primary Boccia

@ Gateshead Leisure Centre (Year 1/2)

Multi-Sport Festival

@ Gateshead Leisure Centre (Year 1/2)

Gateshead Schools Dance Festival

@ The Sage (Reception - Year 6)
Tony Blair Tennis Challenge

@ Heworth Grange (Year 3)

Fun Run @

Saltwell Park (Year 5 and 6)
Thomas Hepburn Cluster Competitions
We have competed against other local primary schools at these events.
Rowing Regatta

(Year 5/6)

Goal ball

(Year 1/2)

Multi-skills

(Year 2)
Olympic games

(Year 5/6)
Other Competitions
09.07.15
Thomas Hepburn Olympic Games
8 boys and 8 girls from years 5 and 6 took part in an Olympics competition against three other local schools. Well done to all of those children who took part.
06.07.15
Sports Day 2015
We had a great, competitive day at Gateshead Stadium. All children took part in both track and field athletics events including running, jumping and throwing. Luckily, the weather held out right until the races. The winning house will be announced in assembly.
Sainsbury's School Games Day
12.06.15
All children from Reception - Year 6 took part in an intra class football game this afternoon. Family and friends came to cheer everyone on and the children enjoyed the competitive games. Thank you to Mr. Hodgson, who was referee for all matches, and to the children from Oak who helped.
Reporters - Sabrina and Caitlyn
Warm up leaders - Elliot, Abbie, Kerrie, Josh, Ellie, Erin, Scott and Charise
Referee's assistants - Jessica, Jamie, Elisha
After the games, children and adults could then buy products from businesses that children had set up.
FUN RUN
Year 5 and 6 had a great time taking part in the Fun Run at Saltwell Park today. Richard Kilty, World and Indoor European 60 metre champion was there to start the event. There were over 2000 children from different schools who took part! All of the children made it around the 1 mile course with a smile on their faces.
23.04.15 Football Match
A team of Year 4 and 5s took part in a football tournament against St. Wilfred's, The Drive and Falla Park. Well done Leon, Brooke, Elliot, Szymon, Logan, Shay and Scott for representing our school. The first match was against St. Wilfred's and we won 5-0. The goal scorers were Logan (2), Shay (2) and Szymon (1). Our second match was against The Drive and we drew 1-1. The next game was the decider for the final and we won 2-0. We are now through to the final where we will have another three teams to play. Well done Brandling!
23.04.15 Tony Blair Tennis Challenge @ Heworth Grange
After showing skill in tennis during PE lessons, eight children from Year 3 were chosen to compete in the Tony Blair Tennis Challenge. The children took part in mini tennis matches against other schools and a range of tennis challenges. Our team came third out of four teams. The children all played well and persevered with the challenges that they found difficult. Well done team!
26.3.15 Year 2 Multi Skills @ Thomas Hepburn
On Thursday March 26th the Children from Year 2 took part in a Multi Skills event at Thomas Hepburn. They were joined by Colegate Primary School and took part in a whole range of activities including throwing, catching, football and rugby! Everyone had a brilliant time!
11.03.15
Key Stage 1
Multi-sport festival @ Gateshead Leisure Centre
We came in first place at the multi-sports festival! Our team of ten children from Key Stage 1 competed against fifteen other schools in a variety of different skills such as dribbling, balancing and throwing. Our team showed the most progress between the first and second round of scores. Well done to all of the children who took part and showed determination to win.
15.01.15
Boccia @ Thomas Hepburn
Children from Year 1 and 2 competed against other schools in a Boccia competition. They worked hard as a team and enjoyed learning a new game.