Robin Wood 2021
The children in Year 4 had a fantastic time at Robin Wood! They took to the water in rafts and boats, challenging themselves to stay afloat. They climbed up high to tackle the tower of blocks challenge and the trapeze leap of faith. The children even evaded the piranhas in the pool, testing their balancing skills! They had lots of fun and we are really proud of their achievements!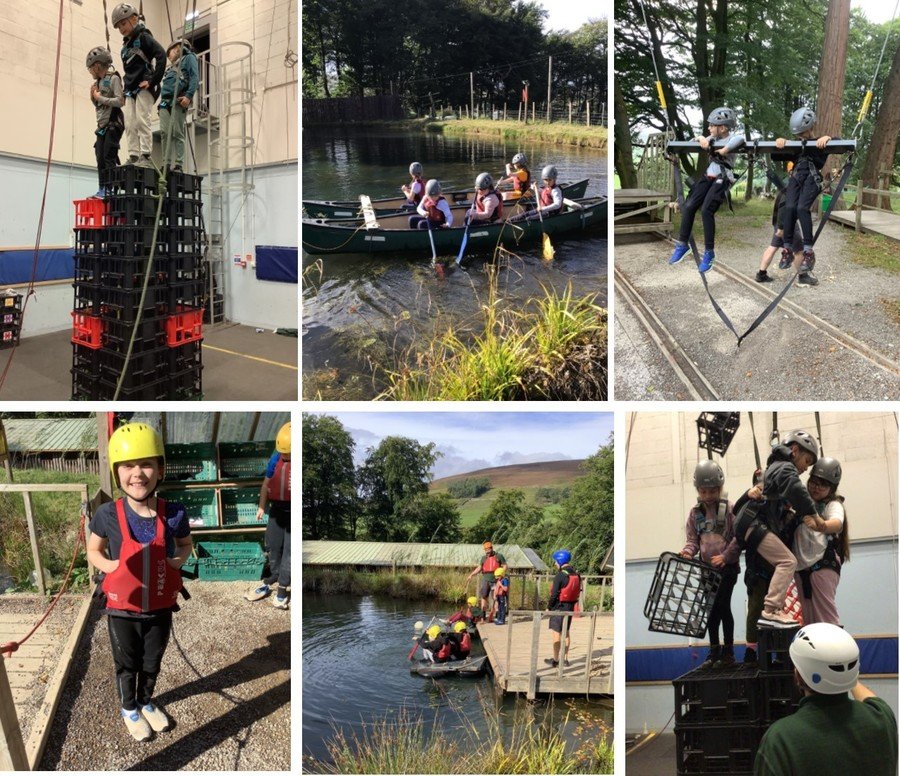 Kingswood
In 2019, a group of Year 4 and 5 children went to a residential at Kingswood - it was awesome! Among the many activities and cooked breakfasts, children did archery, a 3G swing, obstacle causes, laser tag and shelter building. We had so much fun!
Robin Wood
Fourteen children from Years 4 and 5 have just returned from an adventurous three day residential to Robin Wood. They all challenged themselves to try new activities, some of which were a little nerve wracking. Some of the highlights were travelling blindfolded across an obstacle course, archery, canoeing and climbing. Check out our photos below to see how much fun we had.