Welcome to Chestnut! We hope you enjoy looking at our class page and all of the fun things we do!
Chestnut Class Year 2 (2019-2020)
Miss Cheetham- Class Teacher
Mr Tatham - Intervention Teacher
Ms Taplin - Teaching Assistant
Welcome to Chestnut class!
In Chestnut Class we have Miss Cheetham, Mr Tatham and Ms Taplin! We hope you enjoy looking at our class page and seeing all of the fun things we do in school!
Some general reminders:
Homework - will be given every Friday, alternating weekly between Literacy and Numeracy. Please can homework be returned on Wednesday.
Reading Books - Each child will be heard in school at least twice per week. Reading books will be sent home every night. Please try and hear your child every night and sign the reading record.
PE - is on a Wednesday afternoon. A PE kit will be supplied by school but please ensure your child brings trainers/plimsolls to school for PE.
Spellings - spellings will be sent home on a Friday to be learnt in preparation for a test the following Friday.
Here are some useful links to websites for your children:
www.topmarks.co.uk - Various interactive maths and literacy games in the Key Stage One Section.
http://resources.woodlands-junior.kent.sch.uk/ - Different games and resources for all ages
https://www.activelearnprimary.co.uk/login?v=pupil&c=0 - Bugclub - your child's log in details can be found at the front of their reading record.
www.mathletics.co.uk - Children can log in to play a huge range of maths games. Your child's log in details can be found at the front of their reading record.
https://ttrockstars.com/ - Children can log in and practise their set times tables.
Friday 18th October 2019 - Maths
Cooperative Learning in Maths. Encouraging and helping your partner to succeed!
................Welcome back Year 2!!
Our first topic to kick start Autumn Term is 'GO GREEN'. This is our themed fortnight throughout the school and Y2 will be looking into Extreme Weather in Europe. Look back on this page to see some of our work very soon........
Chestnut Class 2018- 2019
Jolly Jet Balloons!
In Science we have been learning about forces. We carried out an experiment looking at air resistance where we made predictions and introduced variables.
Well done to our year 2 golfers who took part in the Tr-Golf tournament at Cardinal Hume. We definitely have some golf stars of the future here at Brandling! Watch out Tiger Woods!!
A huge thank you to everybody who helped us celebrate Eid, we've had an amazing day!
This week in PSHE we have been applying Philosophy for children. Year 2 have been excellent philosophers using critical thinking and coming up with fantastic thinking questions about our book "My Princess Boy" by Cheryl Kilodavis. At the end of the lesson children wrote down what they have learnt during the lesson and presented it to the class before clipping it to our thinking tree.
Welcome back! We hope you had a fantastic Easter break and didn't eat too much chocolate!
This half term our topic is journeys. We will be looking closely at the history of transport and how we can travel all around the world. On May 15th we will be visiting Beamish Museum! We will be posting some of the most interesting work on here in the coming weeks...
This week we have been comparing a South African climate to our own. We have measured temperature and rainfall and even made our own traditional South African Musical Instruments! Here we are making a thunderstorm crescendo with our finished instruments.
World Book Day!
We had a fantastic world book day in Year Two and some of the costumes were amazing! Which characters can you spot in the photograph?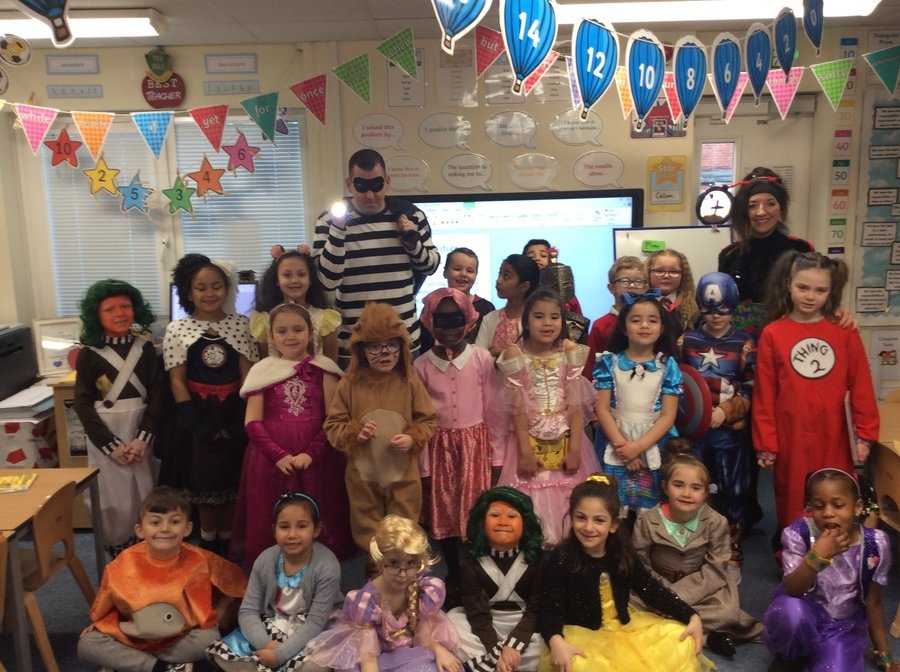 Accelerated Reader
In Year Two we have two pupils who have now read over 100,000 words since September! What an amazing achievement Tamilore and Tori!
Spring 2 - Weather Experts
Our topic this half term is Weather Experts. We will look at weather around the world, different climates, extreme weather and also become meteorologists!
We will share some of the work we complete over the coming weeks...
In week one we explored different climate zones around the world: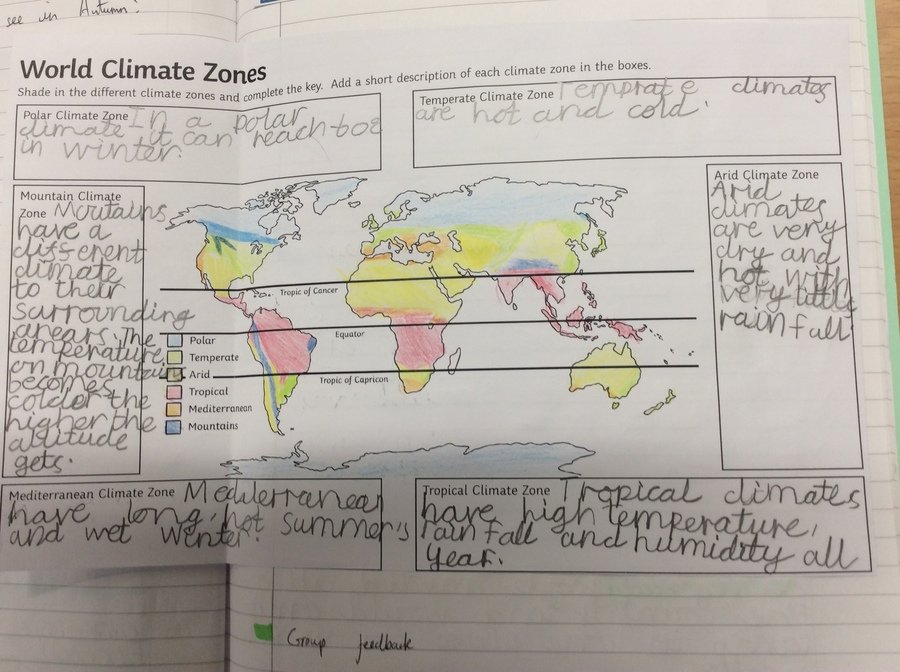 In week two we have looked at both Arid and Polar regions. We also imagined being a tree and experiencing the changing seasons of the year...
We are poets - The Owl and the Pussycat by Edward Lear - performed by Chestnut Class
We are explorers!
This week we have been using role play to help us understand the incredible journeys made my Neil Armstrong and Christopher Columbus.
We planned our journeys and completed a risk assessment.
After that we selected materials and built replicas of the Saturn V and Santa Maria.
Finally we presented our models before posing for a photo!
Famous for more than 5 minutes ....
Materials
In Science this half term we are focusing on materials. We will start by learning about man made and natural materials.
This year our Key Stage One Christmas performance was 'Hey Eye'.
Of all the sheep in the flock, the smallest, youngest ewe is the most inquisitive. She is always busy getting under the shepherds' feet, asking questions and, to the irritation of the rest of the flock, demanding to know exactly what is going on. One night, however, while all the other sheep are trying to sleep, some extraordinary events unfold that excite her curiosity more than ever before!
This year we have introduced Times Tables Rockstars across the school. In Year 2 we are currently focusing on our 2, 5 and 10 x tables. Can you be a rock hero and answer your times tables calculations in under 1 second????
Congratulations to Dylan and Ria who have already mastered their 2, 5 and 10 x tables and are working on their 3 x table now!
Accelerated Reader -

Can you get into the 85% club?
Everyone in Year 2 takes part in accelerated reading every day in class. Our class target was to get 85% of comprehensions correct. We have now got an average of 90%! 19 out 22 are in the 85% club - by Christmas can you all be there?
Congratulations to Tamilore who is top of the table with an incredible average of 97%!
Building Circuits with Year 2
This term our Science topic was building circuits. Children have built and de-bugged circuits as well as creating their own electrical safety posters. We have had a great time experimenting with the equipment and learning how electrical circuits work!
Oceans and Seas
We have been learning about Oceans and Seas in topic lessons this term. We can now locate the different oceans on a map and name the different layers of the ocean! As part of this we created a collage showing the different layers and the creatures that live there. Children have used many skills such as cutting, sticking and sewing. The collages will be used as our calendars for the coming year so be sure to clear a space on your fridges!
Roald Dahl
In Year Two our class author is Roald Dahl. Over the course of the year we will study lots of different stories he has written. The first book we looked at was The BFG. The children produced some fantastic writing for the beginning of Year 2.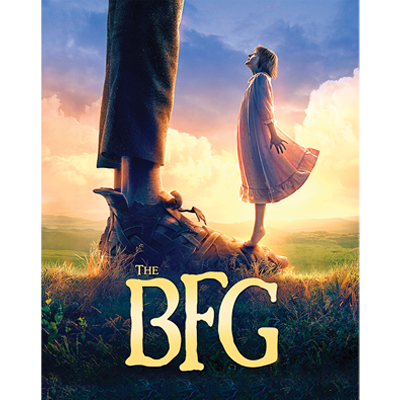 We have more recently read the story of Fantastic Mr Fox! We created some fantastic character descriptions of those three mean farmers!
Boggis, Bunce and Bean
One fat, one short, one lean!
Those horrible crooks
So different in looks
Are nonetheless equally mean!
Bridges
We began the year we a STEM fortnight and our class focus was bridges. We visited the discovery museum and made a variety of different bridges with different materials. We tested the bridges and compared their uses. We also had a parents afternoon where the children and parents each competed in a challenge to make a bridge.
Chocoholics!
Year Two had an amazing visit to Davenports Chocolate factory on Wednesday 23rd May. After reading Charlie and the Chocolate Factory we wanted to see exactly how chocolate is made. At the factory we all tasted different chocolates, we learn't how different chocolates are made and we observed how the chocolatier makes all kinds of wonderful chocolate treats!
Carnival of the animals!
Our topic this half term has been Carnival of the animals. As part of the topic we have looked at a wide variety of different subjects including:
Life cycles - butterflies and frogs

Habitats - of different animals and creating our very own animal and habitat

Zoos - reasons for and against

How to look after pets

Healthy living
We have also spent time improving our sketching; drawing elephants and flamingos!
We hope you enjoy looking at some of our fantastic work!
Reading Champion!
It was very close at the top of our reading league table for Spring term! We have been really pleased with the effort shown by everyone to read more often at home. Our overall champion was Owen, who has consistently read at least five times a week at home since September. Fantastic Owen!
Who will be our Summer reading champion? Why not try reading out in the summer sunshine?
Safer Internet Day 2018
The 6th of February was Safer Internet Day! We spoke about ways people can Year 2 created pictures using teamwork and friendship skills needed to be a good online friend. They then left "comments" on each others work using post-it notes. We practiced leaving positive comments and using technology responsibly!
Happy New Year!
Welcome back to school, we hope you had a wonderful Christmas and wish you a very happy 2018!
Our topic this half term is Famous for more than Five Minutes! We will be looking closely at famous British Monarchs and the great Florence Nightingale!
Years 1 and 2 performed a spectacular nativity this year. The theme was Strictly Come Dancing and the show was titled 'Lights, Camel, Action!' The traditional nativity was told through a series of songs and dances. Each and every child was superb and thoroughly enjoyed the show. We hope you all did too!
Christmas at Bowes Museum!
What a fantastic day all of Year One and Year Two had at Bowes Museum in Barnard Castle. We took part in a range of Christmas activities, met Santa and did a trail around the museum.
PE in Year Two
We have had so much fun in PE this year! We did Karate in the first half term and this half term we have been working on balancing, climbing, moving and jumping on the big apparatus!
The North East
Our topic this half term has been 'We are Britain' and we have focused on the North East. This has involved looking closely at a range of North East Landmarks. We have found out so many facts about a range of landmarks including:
The Angel of the North
The Sage
The seven major bridges over the River Tyne
St James Park
Grey's Momument
Fenwick Window
The Sage
The Baltic
The highlight of this topic was our visit to Gateshead and Newcastle to see a whole range of landmarks at first hand.
Indoor Athletics
Ten children from Year Two took part in an indoor athletics festival ran by the Gateshead School Sports Partnership at Gateshead Leisure Centre! There were 10 different activities to do and everyone had so much fun!
Healthy Humans!
In Science this half term we have been looking at healthy humans! We have be learning about the human body and the important job the heart does. We have labelled a human skeleton and looked at the role of muscles.
We have discussed what makes a healthy packed lunch. Is your dinner healthy?