Some amazing work so far produced at home.
Fabulous maps and amazing pot designs
Newsletter Week beginning 25.1.21
Year 5
We have had another fantastic fortnight in Year 5, with the majority of children accessing daily online learning and others completing their work packs at home. I have been blown away by the amazing standard of some of the writing that has been shared on class dojo. Keep up the good work.
In literacy, we have been studying 'The Eye of the storm,' a very engaging film about a mysterious character and his dragon. The children have explored amplification (adding description using a colon), parenthesis, (adding relative clauses) and time adverbials. We have built up and planned the ending to the story where the character arrives in a mystery location on the other side of the storm.
In maths, we have been looking at multiplication and division. The children have worked really hard using the short method to multiply, and are becoming more familiar with how to multiply two digit by two digit numbers. Using the bus stop method for division has been quite challenging, but the children have shown a fantastic growth mindset and kept going. We have been boosting our maths skills using Mathletics and TT Rockstars.
In topic, we have continued our studies on the Ancient Greeks. This week we have looked at the Gods and Goddesses, created a family tree, researched famous Greeks and how their ideas still influence us today. We have also designed our own Greek pots. In science, we have explored different forces such as upthrust and air resistance, where the children conducted their own experiment to find out if a parachute took longer to fall from a higher distance. The children have had a great time completing set PE activities and I have loved seeing the pictures that they have sent in.
Keep up the great work Year 5.
Newsletter Week beginning 11.1.21
Year 5 have made a fantastic start to their home learning over the past fortnight and I have been very impressed with the work the work that the children have been completing. In literacy, we have looked at a wonderful clip called 'The Lighthouse,' where villagers come to the rescue of an old lighthouse keeper, who has smashed the light. The children have created some wonderful newspaper reports, including all of the key features.
In maths, we have been exploring multiplication and division. The children have looked at prime, square and cubed numbers and explored multiples and factors. There has been a fantastic attitude towards problem solving and the children are doing a marvelous job self-marking their work.
In topic, we are looking at the Ancient Greeks. So far the children have explored the chronology of events that took place during this period and looked at BC and AD. We have also completed some geography and explored where in the world Greece is. The children have designed some wonderful maps and identified the key cities from the time.
Miss Wynn and myself wish to thank everyone that has taken part. You are all doing such a wonderful job. Keep up the good work and stay safe.
Mr Wearmouth
This half term Year 5 will be learning all about the Ancient Greeks.
We will be exploring the timeline of key events, key figures and the influences that they have had on modern day Britain.
I am looking forward to seeing some fantastic work.
Enter text...
COVID UPDATE - 5th January 2021
Good morning boys and girls.
I hope everyone had a wonderful Christmas and New Year.
Unfortunately, we now have to work from home so everyday we will be doing a live zoom call where we can complete our maths, literacy and topic together. I have sent all of your passwords to your portfolio and the link for the zoom call will be posted everyday in time for the lesson on class dojo. Our time table is with your passwords but also attached below. Each day I will give you time to complete the activity and upload it to dojo.
I know you will all be fantastic and if you have any problems or need any help don't hesitate to ask.
Mr Wearmouth
If you require resources such as paper to work on let me know and we can arrange this.
Hello and welcome to Year 5 Elm Class!
Teacher:

Mr Wearmouth
Teaching Assistant: Miss Wynn
Year 5 Notices
Homework
Each Friday, the children will receive literacy, maths and spelling homework. Homework is due back on the following Wednesday and the class spelling test will take place on a Friday morning.
P.E
P.E takes place on a Friday afternoon. A school P.E kit is provided and every child must remember their trainers and a water bottle.
Merry Christmas and a Happy New Year!
Hope you have a wonderful Christmas and well done for all your hard work this term!
Mr Wearmouth and Miss Wynn
Welcome to Year 5!
Our new topic until Christmas is Africa.
Please read our knowledge organiser below to find out more!
In science, we have been continuing our work on separating materials by using more methods. We tried magnetism, filtering, sieving, evaporation and decanting. Which do you think was the most effective?
In science, we have been experimenting with reversible and irreversible changes. We carried out and experiment to see if we could reclaim salt from water by using evaporation. Do you think we were successful?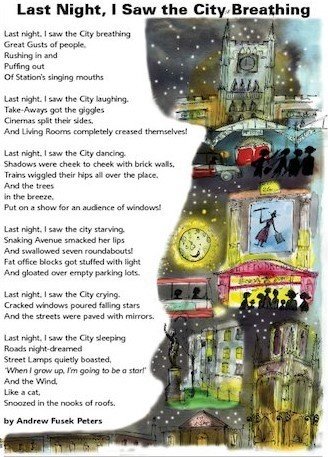 We have been learning how to perform poetry to an audience.
Here we are performing 'Last night I saw the city breathing' by Andrew Fusek Peters!