School closure Information
1.4.20
Dear parents
I am sure your child may be using the Internet more often accessing school work etc.


There is a lot of support available to keep your child safe online. Below are some useful links to help parents and carers:
Stay safe
Mrs Kirsty Carr
30.3.20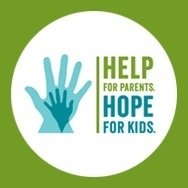 Dear Parents and Carers
Thankyou for keeping your child at home. It has been very quiet in school and we are delighted to see how parents are supporting their children with home learning. It has been great to see all the positive messages and it is amazing to see how people are making the best of a very difficult situation. If you are a key worker, thank you for continuing to go to work and do a job that is vital to keeping our country going during this difficult and uncertain time. We are all just doing our best.
All teachers are continuing to put work on Office 365 and there will also be updates posted on the class pages. If your child is struggling with their work or reluctant to do it please don't worry about this, Give them and you a break, tell them it's alright, move onto something else or do something fun or relaxing, go out for your daily exercise and get back to it when everyone is in a better frame of mind. We must ensure our emotional wellbeing and mental health is looked after as well as our physical health - children and adults alike.
There are some things you can do regularly with very little resourcing or technology – but remember, this is a choice!

– A bit of reading every day (independent or to them or via audiobook etc)

– Some free writing now and then. If they'll keep a diary or something, great. If not, would they draw a comic?

– Practical, hands-on maths: cooking, cleaning, shape hunts or some maths games, physical or digital or card games.

– Some fine motor work such as Lego, cutting, playdough, tidying up small toys.

– Physical exercise everyday (we are loving the Joe Wicks P.E. on YouTube every day – but it's hard work!)

– Some art/music where possible through the week. It doesn't need to be guided.

-Project work: if they are old enough, getting them to independently work on a project is great for keeping brains ticking over. Get them researching in a book or online and putting together something to present to you or family.
If they are younger, lots of imaginative free play, the more independent the better.

You are doing enough. You are loving your kids and supporting them through a difficult time.
As always, we are here if you need us so please phone, email or leave a message and we will get back to you as soon as we can.
We will come out of this stronger and we can't wait to see you all again.
From
Mrs Kirsty Carr and everyone at Brandling
List of Useful websites to access at home
Please see attached letter Letter about school closure
24.3.20
Dear Parents and Carers
You will no doubt have heard the message last night from our government that the country is in lock down and movement outside of your home is significantly restricted.
Parents and carers who work as critical workers or those of vulnerable children will have already been in touch with school and requested reduced provision.
Those children can still access emergency childcare but I would ask those parents and carers to consider the following very seriously before sending their children into our emergency childcare tomorrow.
Reduced provision is only for vulnerable childcare and childcare of parents whose work is critical to the COVID-19 response.
Many parents whose work is critical to the COVID-19 response may be able to ensure their child is kept at home.
AND EVERY CHILD WHO CAN BE SAFELY CARED FOR AT HOME SHOULD BE.
I can not stress enough that these are extraordinary times and that requires extraordinary measures.
As the headteacher of this school I need to do all I can to ensure that I can provide emergency childcare for the small minority of parents and carers who are currently playing a significant role in fighting COVID-19. Please heed government advice and do not send children in unnecessarily.
Sending children into emergency childcare when it is not necessary will hinder our ability to support those parents who need it most.
The days, weeks and months ahead will be tricky and we need everyone to play their part.
Please help us to do ours and do not send your child in if they can be safely cared for at home.
Stay at home
Protect the NHS
Save lives
Thank you for your cooperation and support.
Stay safe
Mr s Kirsty Louise Carr
Headteacher